Raum für drastische Maßnahmen Gallery Christmas Art Auction 2018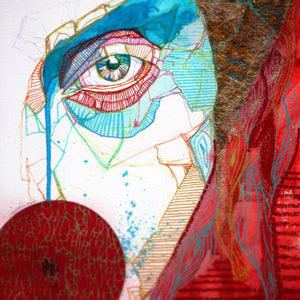 This is the wonderful art auction that takes place every year and in which I take part with other artists. 3 of my works were auctioned. 2 of them original and 1 high quality print.
It is a great opportunity to get some of my original works at a good price. 
Stay tuned!!!
——————————————————————
Saturday December 15th from 8 p.m
As the final action in 2018, the Raum für drastische Maßnahmen will once again host an art auction. Here you can bid for originals, prints and editions by various artists* who have exhibited at the gallery this year.
All proceeds go directly to the artists and into the preservation of the space.
All positions can be viewed digitally in advance.
Participating artists*:
Renke Brandt, Regina Kelaita, Florian Hesselbarth, Nora Lina Merten, Sven Lindhorst-Emme, Anaïs Edely, Katharina Langer, Nora Frohmann, Finja Sander, Chrisse Kunst, Wolfgang Ranft, NCL, Karmen Kraft, Jens-Ole Remmers, Wilfrid Grössel, Patrick Brandt, Ludger Näkel, Barbara Proschak, Moritz Hüttner, Nora Ströbel / Kai Behrendt, Lisa Ballmann, Mona Broschar, Franka Franz...
———————
These are my works that are going to be auctioned:
"Pompas II"
Zeichentuschestift, Tinte, Papier und
Blattgold auf Papier, 2018
23x17cm
"Pompas I"
Zeichentuschestift, Tinte, Papier und
Blattgold auf Papier, 2018
23x17cm
Fine Art Print Serie "Müder Tod"
das Original wurde 2015 gemalt
30x20cm
R. – Raum für drastische Maßnahmen
Oderstr. 34
10247 Berlin-Friedrichshain
ÖPNV:
S- und U-Bahn: Frankfurter Allee
Tram M13: Scharnweberstraße